The ultimate titanium utility knife — Now better than ever.

The ultimate titanium utility knife — Now better than ever.
Titanium EDC Gear
Designed To Exceed

We make products designed to last a lifetime and exceed your expectations!
Some items may have extended lead times due to unexpected demand...

The M390 AVAIR is almost here.
Sign up for the newsletter and get notified!
Sign up below

and get notified first about new drops on our website!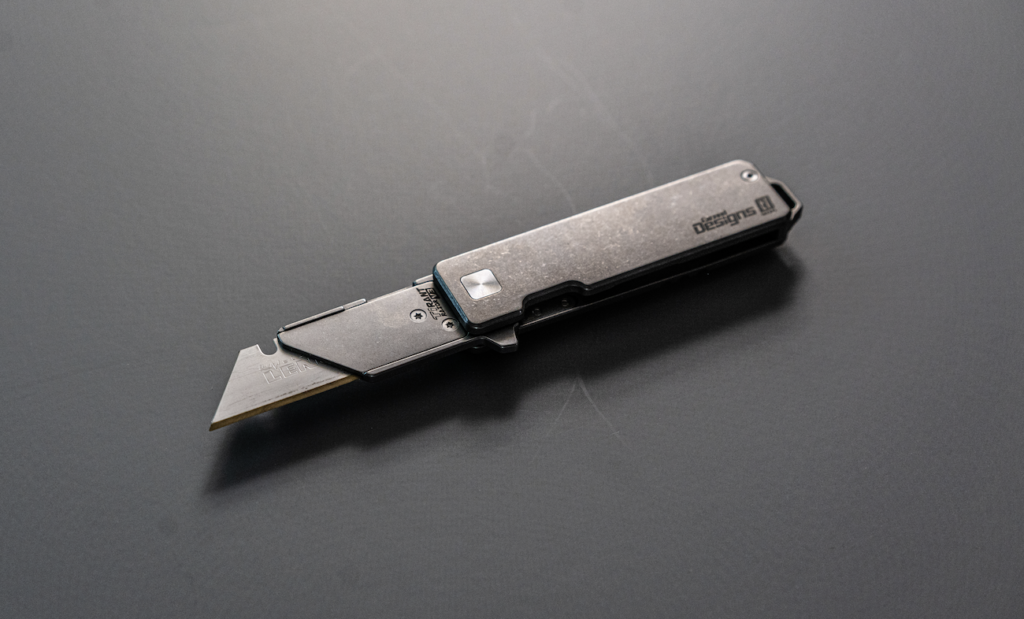 The TiRant RAZOR V3 Utility Knife from Exceed Designs is not only ultra carry-able, but its also trusted by thousands of customers of the past 3+ years. We have worked hard to make this one of the best EDC tools you will ever use and love.

This utility knife boasts of full skeletonized grade-5 titanium scales making it ultra-light for your everyday carry needs. It also has a quick release that is specifically designed for reduced blade-slop and tuned for the average razor blade. Once you begin using the razor blade quick release and get use to it on the V3 TiRant RAZOR, you won't want to use anything else!

We have spend thousands of hours of R&D to come up with the smoothest utility knife which now rolls on ceramic brass caged bearings with a truly removable lock-bar insert utilizing a new dual-screw design for robust lockup and future worry-free maintenance.

The V3 also was designed with infinite options and customizations. We have a wide range of custom CNC scales that have been CNC'd here in the US to fit your needs. We also have new options coming soon such as blade storage, bit driver and many other options which will all be swappable with the rear spacer of any V1/V2/V3 TiRant RAZOR utility knife.

If you want to learn more, signup or send us a message to get updated when we come out with new EDC products every few months. You can also follow us on Instagram or Facebook to stay in the loop! Have some feedback about our V3 TiRant RAZOR? Please let us know and shoot me a message.